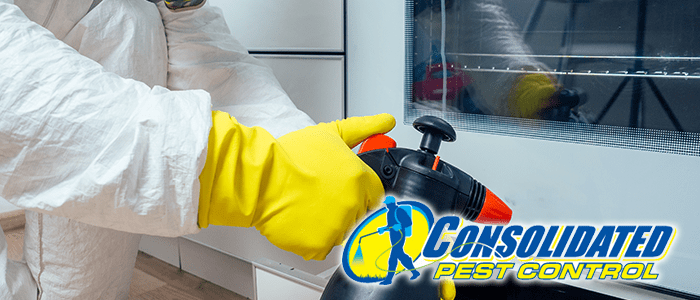 The Ultimate Guide to Choosing the Right Pest Control Company
If you're experiencing a pest infestation in your home or business, choosing the right pest control company can make all the difference. It's crucial to pick a knowledgeable and experienced company to ensure that your pest problem is resolved effectively.
There are several factors to consider before selecting a pest control company, and in this post, our team at CPC will guide you through the process step by step.
Section 1: Identifying the problem
The first step towards choosing the right pest control company is identifying the pest problem you're facing. The type of pest you're dealing with will determine the equipment, techniques, and strategies that will be most effective. Consider the size of the infestation, the type of pest, and the areas that have been affected. This will help you determine the level of expertise needed to handle the problem.
Section 2: Conducting Research
After identifying the problem, you should start to research companies in your area that offer pest control services. Search for pest control companies online, and read reviews and ratings from previous customers. You can also ask for recommendations from friends and family who have used pest control services in the past.
Section 3: Licenses and Certifications
Make sure the pest control company you choose is fully licensed and certified. Licensing ensures that the company meets all the necessary requirements to safely and effectively handle pest infestations. Certification ensures that the company's staff has undergone specialized training to handle pest control.
Section 4: Insurance
The right pest control company should have the necessary insurance policies in place. This will protect you and your property in case of any damages or accidents that may occur during the pest control process. Make sure the company has liability insurance and workers' compensation insurance.
Section 5: Experience and expertise
An experienced pest control company will have the expertise to handle a wide variety of pest problems effectively. Choose a company that has been in the industry for a significant amount of time and has a proven track record of success. Companies with experience in exterminating the specific pest you're dealing with are preferable.
Section 6: Customer service
Good customer service is a top priority when it comes to choosing a pest control company. The right company should have friendly staff with excellent communication skills. They should be willing to answer all your questions and concerns and provide ongoing support after the service has been provided.
Section 7: Methodology and Techniques
Choose a pest control company that uses safe and environmentally friendly methods to control pests. Avoid companies that use harsh chemicals that could be harmful to your family or pets. The company should have a comprehensive methodology that includes inspection, treatment, and follow-up services to ensure the eradication of the pest problem.
Section 8: Pricing
Pricing is an essential factor to consider when selecting a pest control company. Be wary of companies that offer unusually low prices as this could be a sign of inadequate services. Choose a company that offers transparent pricing with no hidden fees. You may also want to compare quotes from different companies to find the best value for your money.
Section 9: Guarantee and Warranties
The right pest control company should offer a guarantee or warranty for their services. This gives you peace of mind knowing that if the pest problem persists after treatment, the company will be back to address the issue. Make sure to ask about their guarantee or warranty before hiring the company.
In conclusion, choosing the right pest control company is crucial for effective pest control. By following the steps outlined in this guide, you can find a reliable company that will handle your pest problem efficiently and effectively.