Are you dealing with pests in your home? Consolidated can help!
We Offer Friendly, Effective Pest Control in Riverview
We are proud to be an industry leader with result-oriented service for pest issues like spiders, roaches, ants, silverfish, and more. Consolidated Pest Control has been the top pest control and lawncare company in Riverview for over three decades. As a family owned and operated business since 1989, we know the importance of caring for your family. The key to our top-notch service is our plans that we custom-tailor to each family and home. We would be thrilled to help your family deal with their pest issues.
Pest Control in Riverview
Even our name is a dedication to our clients. Consolidated Pest Control refers to the consolidated plans that we offer. So not only are the plans tailored exactly to your needs, we also cover a variety of services. These plans help our clients save both time and money.
We are most proud of our Total Home Protection Plan, which covers multiple services under one umbrella. We prevent common pests such as ants and mosquitoes, while also protecting against more serious issues such as termites. We even care for your lawn and landscaping so pests have no chance to get near your home.
When you choose us for pest control in Riverview, you'll get:
Development of a treatment plan customized to your home
A thorough inspection from a friendly pest-professional
A safe, kid-friendly application that will keep your family protected
Follow up visits when you need them
We Cover a Variety of Pests
One of the most important things that Consolidated does to keep pests out of your home is our preventative treatment. Specifically, we use perimeter preventative treatment. We tackle all of the weak points on the outside of your house. From the outside of your home's foundation to under the eaves, we reinforce all of the spaces that pests love to invade. No more lines of ants crawling in through a corner of your window, perimeter treatments also cover the edges of windows and doors. This can help keep your home protected from a wide a variety of pests, including:
Crickets
Ants
Rats, Mice, and Other Rodents
Silverfish
Centipedes
Spiders
Cockroaches
And Many More!
Termite Control in Riverview
We are also pleased to offer more robust protection against some more formidable opponents. The main enemy of homeowners? Termites. Luckily, Consolidated Pest Control uses Termidor to protect your home from the subterranean termites that see it as a fine buffet. Termidor is the top treatment in the industry against subterranean termites, because our customers deserve the best.
Reach out to Consolidated for help with termites in Riverview, and you'll get the following:
Our technicians will inspect your home throughly.
We'll let you know what kind of termites that you're dealing with.
We'll review the best way we suggest to eliminate the infestation.
We'll be transparent and keep you in the loop as we make progress.
We'll eliminate the termites using the best tools in the industry.
*cannot be combined with any other promotion
Lawn Care in Riverview
While fighting against pests, too many people overlook their lawn and landscaping. It is not very efficient to treat your home and leave all those pests in your lawn, literally right outside your door. Instead, we offer monthly lawn spraying and fertilizing services. The fertilizing keeps your lawn packed with the nutrients it needs to stay green and beautiful, while the spraying keeps the pests out of it.
Choose Consolidated for your lawn spraying and fertilization services in Riverview, and you'll get the following:
An initial inspection of your property to determine the best course of action.
Monthly treatments to keep your lawn beautiful and the pests out.
Check-Ins and Tips from our Techs on how to keep your lawn gorgeous year round.
Rodent Control in Riverview
If you have rats and mice infesting your home, you're probably looking for a fast and efficient way to get them gone. Here at Anti-Pesto, we work hard to get rid of rodents by providing the best, most responsive rodent control in Riverview. With help from our rodent control experts, you can feel comfortable in your own home again. 
Taking care of rodent problems can be tricky, and you'll need expert help to get it done right. After all, rodent infestations are much more than just a nuisance- they are also a health hazard! Rodents can:
Spread disease and contaminate your food.
Harm pets and children with their diseases.
Leave unsanitary droppings around your home.
All of Our Methods are Family-Friendly!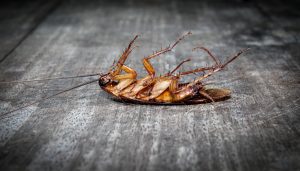 At Consolidated Pest Control, our techs are friendly and transparent. If you have a question, just let us know! Our goal is to offer professional, friendly, and effective service to every Riverview pest control customer, every time. All of our pest control solutions are designed to impact your life as little as possible, so you don't need to be concerned about harsh chemicals harming your pets or children.Give us a call today to find out how we can best serve you.
Surrounding Service Areas in Hillsborough County
We are a local and family owned company, and we we offer pest control in Tampa and the surrounding areas in Hillsborough county. Additional service areas include:
Apollo Beach
Brandon
Dade City
Dover
Gibsonton
Lakeland
Land O Lakes
Lithia
Lutz
Mulberry
Odessa
Plant City
Riverview
Ruskin
San Antonio
Seffner
Sun City Center
Tampa
Temple Terrace
Thonotosassa
Trinity
Valrico
Wesley Chapel
Wimauma
Zephyrhills
Local Reviews
for Riverview, FL
Consolidated Pest Control
Rated
5.0
out of 5 stars based on
3
customer reviews
---
Great service!
Lisa

-

Riverview

,

FL

33569



Review of
Consolidated Pest Control
Brian went above and beyond in taking care of the inside of our home. He also noticed that our front lawn had a lot of weeds in it and took some pictures because we also pay for your outdoor lawn service.
---
Great service
Stacey

-

Riverview

,

FL

33569



Review of
Consolidated Pest Control
Brian was professional and expedient
---
Great Service Always
James

-

Riverview

,

FL

33578



Review of
Consolidated Pest Control
Prompt, courteous, and professional
---
Brian R.
Pest Control Services
Near

Amapola Bloom Ct,

Riverview

,

FL

33579
Brian R.
German Roach Treatment
Near

Strawberry Tetra Dr,

Riverview

,

FL

33578
Brian R.
Commercial Pest services
Near

Boyette Rd,

Riverview

,

FL

33569
Brian R.
Pest Control Services
Near

Boggy Moss Dr,

Riverview

,

FL

33578
Brian R.
Pest Control Services
Near

Balm Riverview Rd,

Riverview

,

FL

33569
Brian R.
Termite Inspection
Near

Summer Haven Dr,

Riverview

,

FL

33578
Brian R.
Pest Control Services
Near

Forest Mere Dr,

Riverview

,

FL

33578
Brian R.
Termite Pre-Treat
Near

Riverlachen Way,

Riverview

,

FL

33578
Brian R.
Pest Control Services
Near

Strawberry Tetra Dr,

Riverview

,

FL

33578
Brian R.
Pest Control Services
Near

Still Creek Dr,

Riverview

,

FL

33578
Choose Your Service
Pest Control/Lawn Fertilization
We form an invisible line of defense between you and the insects.
With Consolidated's pest control service, our technicians spray the perimeter of each client's residence with a treatment that repels all manner of household pests.
Consolidated's lawn fertilization service combines preventative and curative solutions to keep your lawn healthy and green all year long.
Schedule Your Appointment
Fast and Convenient
With our award winning pest control service, we can eliminate your pests in less time for less money. Our quotes are accurate and affordable.
Our lawn fertilization service quotes are as quick as a phone call, and our technicians offer info and updates on your lawn with each visit.
Request a quote today for fast, friendly service.
We Take Care of the Rest
Expert Technicians
At Consolidated Pest Control everything we do is filtered through our E.T.A. Core Values.
We are committed to a positive culture which will create the necessary structure to ensure the success of our team members and the company overall.
Consolidated Pest Control is the best in the industry, because we pride ourselves in offering professional service with tangible lawn and pest control results.