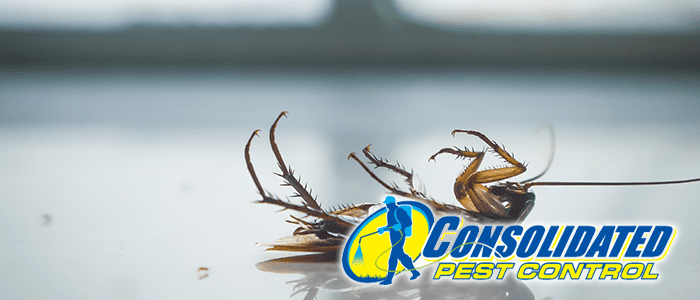 The Comprehensive Guide to Pest Control: Why it Should be a Part of Your Home Maintenance Routine
As homeowners, we all want to maintain our properties' aesthetic value and functionality. We also want to keep our loved ones safe from various hazards, including pests. That's why more and more homeowners in Plant City, FL are turning to pest control companies like Consolidated Pest Control to take care of their pest problems. But, what about you? It might be time to consider adding pest control to your home maintenance routine.
In this blog post, we'll discuss the benefits of using pest control as part of your home maintenance routine and why you should have it done regularly.
Section 1: What is Pest Control?
Pest control is a process of managing and eradicating pest infestations in your homes, gardens or businesses. The aim is to prevent pests from causing damage to your home or property and protect your family's health. Pest control treatments may include chemical sprays, physical barriers, insecticides, and baits.
Section 2: The Importance of Pest Control in your Home Maintenance Routine
Pest infestations can cause significant damage to your home and property, leading to costly repairs. In addition to that, pests can pose health hazards to you and your family. Rodents and insects can carry diseases, and bed bugs can harm you with their bites.
By investing in pest control services, you can prevent pests from causing damage and keep your loved ones safe.
Section 3: The Benefits of Pest Control
There are many benefits of pest control services. Here are a few:
Prevent damage to your property – Pests like termites, rodents, and carpenter ants can cause significant damage to your home's structure, resulting in expensive repairs.
Increase property value – Homes that are free of pests are more valuable than those with pest infestations.
Protect your family's health – Pests carry diseases and can cause allergic reactions, bites, and stings.
Save money – Pest problems can be expensive to handle if left to escalate. Early detection and elimination of pests can help save you money.
Section 4: Preventative Pest Control
Preventative pest control services involve putting measures in place to prevent pests from invading your home. Examples of prevention methods include sealing entry points, reducing moisture, and removing pet food and water sources. It is essential to work with a pest control professional who can inspect your home and identify potential entry points for pests.
Section 5: Common Pests in Plant City, FL
In Plant City, FL, you may encounter various pests, including termites, rodents, bed bugs, mosquitoes, and roaches. Each pest requires a different approach to eliminate, and it's important to work with a company that has experience in providing comprehensive pest control services.
Section 6: Signs of Pest Infestations
It's essential to know the signs of pest infestations to know when to call a pest control professional. Some signs include unexplained holes in fabrics, droppings, strange smells, and trails of ants or other insects. If you notice any of these signs, contact Consolidated Pest Control for a thorough inspection.
Section 7: The Pest Control Process
The pest control process involves several steps, including:
Inspection – A pest control professional will inspect your property, identify the pest problem, and recommend treatment options.
Treatment – The pest control professional will determine the most effective treatment options and apply the necessary products to eliminate the pests.
Follow-up – The pest control professional will schedule follow-up visits to ensure the pests have been eliminated.
Section 8: Consolidated Pest Control Services
Consolidated Pest Control provides comprehensive pest control services to homeowners in Plant City, FL. Our services include:
Residential Pest Control – We provide a full range of pest control services to protect your home and loved ones from pests.
Lawn Fertilization – We'll help keep your lawn healthy and green, so you can enjoy it all year round.
Mosquito Control – We'll eliminate mosquitoes from your yard, so you can enjoy your outdoor space without the annoying pests.
Quarterly Pest Control – Our quarterly pest control services ensure that your home remains free of pests all year round.
Section 9: Conclusion for your Home Maintenance Routine
Pest control services are essential for homeowners in Plant City, FL. Not only do they protect your property and loved ones from pests but they can also save you money in the long run.
At Consolidated Pest Control, we provide comprehensive pest control services to keep your home pest-free. Contact us today to learn more about our services or to schedule an inspection.